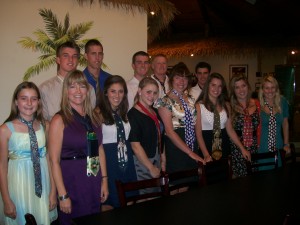 *DUE TO NAVIGATING POST-COVID CLIMATE, WE HOPE TO RESUME CLASSES SPRING OR FALL OF 2023*
Each class session will include instruction in polite social courtesies, such as:
Greetings and Introductions
Eye Contact and Handshakes
Receiving Line
Giving and Receiving Compliments
Walking with Confidence, Sitting Gracefully
Posture while Standing and Sitting
Conversation Skills
Graciously Responding to Criticism/Negative Comments
Serving and Receiving Refreshments
Asking Someone to Dance
Escorting and Being Escorted to the Dance Floor
Table Settings, Table Manners and Dining Skills
Reading & Ordering off a Menu, Speaking to & Tipping Your Server
Being a Gracious Host/Hostess/Guest
RSVP and Thank You Notes
How To Tie a Tie
Dress for Success-formalwear fit, be the best you can be when applying, interviewing, and presenting yourself for a job or college scholarship!
Personal Presentation: Interview preparation, Personal style/grooming, Put your best self forward!
Cell Phone, Internet "Netiquette" (email, Facebook) and Telephone Skills
…Learn how to treat people in all walks of life-school, family, social, career; and to be considerate of others from Emily Post's Etiquette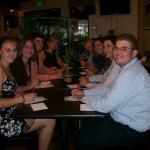 This training builds confidence and self-esteem in young people, and prepares them with the skills they will use in various situations throughout life.  It is beneficial to learn the protocol of greetings and introductions, which Mrs. Eichhorn appreciated when she met two United States Presidents, a Vice President, and a Canadian Prime Minister during her husband's Major League Baseball career. Whether meeting the President, a prospective boss, a teacher, professor, classmate, store clerk, waitress/waiter, or a date's parents, treating others with courtesy and respect are valuable social skills!